Making the dots work for you
Show fingers, note names, or intervals
By default, ChordBank's dots show you where to put your fingers.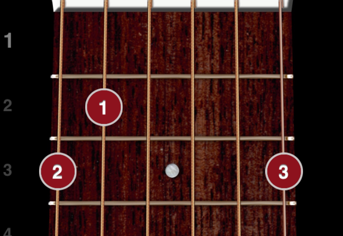 But if you tap the "Dots" button, you can change what gets shown.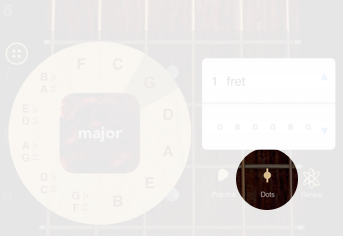 You can see all the notes in the chords you're playing.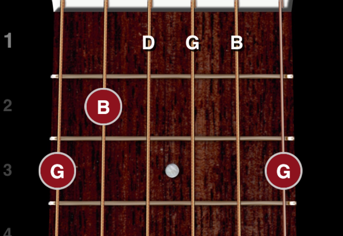 Or the intervals. Here, we break down this G major chord to see the firsts, Major thirds, and perfect fifth that make the chord: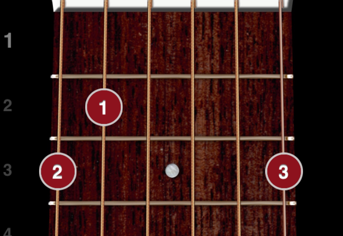 It's easy to switch back and forth.