Millions of people love ChordBank.
Play guitar better, with thousands of chords, scales, and interactive lessons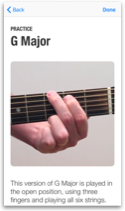 Interactive lessons and drills.
Just getting started? ChordBank will show you how to tune up, teach you your first chords, and get you playing songs right away.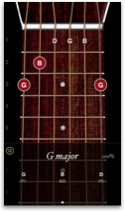 Reverse ChordFinder
Don't know what to call it? Just put in what you're playing, and ChordBank will tell you.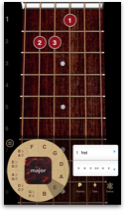 Thousands of Chords
Dots show you where to put your fingers. Strum to hear how it sounds.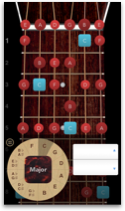 Scales, too.
Learn scales, plan your killer riffs.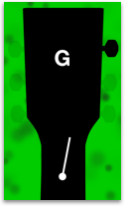 And a tuner.
That listens to your microphone.

And people love it.
Just check out some of our five-star reviews on the App Store and see for yourself.
Easy to use ★★★★★
BluesDreamer100
Love this app. Good for quick look up and lessons. Has a tuner and alternative chord patterns. Just about everything I could wish for in an app
Still finding new things ★★★★★
Wullbinkle
I've had this app for months and I'm still finding new features that are helping me in my learning. The chord finder is awesome, and the lessons got me playing real songs rather quickly. This is the app to get.
amazing! ★★★★★
bronwyn❥
this is the best "guitar lessons" app I've tried. the lessons are fun and understandable and just plain funny. I suggest this app over any other.