Choosing chords
To change the root note of the chord you're looking at, tap the note name in the circle picker.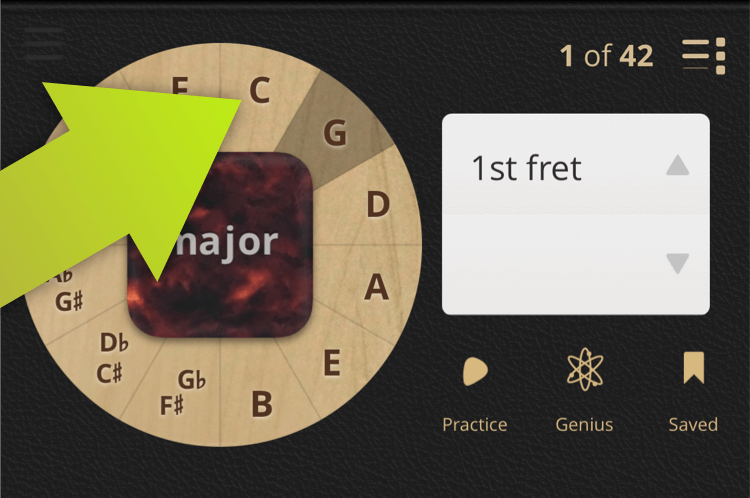 To change the chord type tap the button in the middle to browse all of the chords in ChordBank.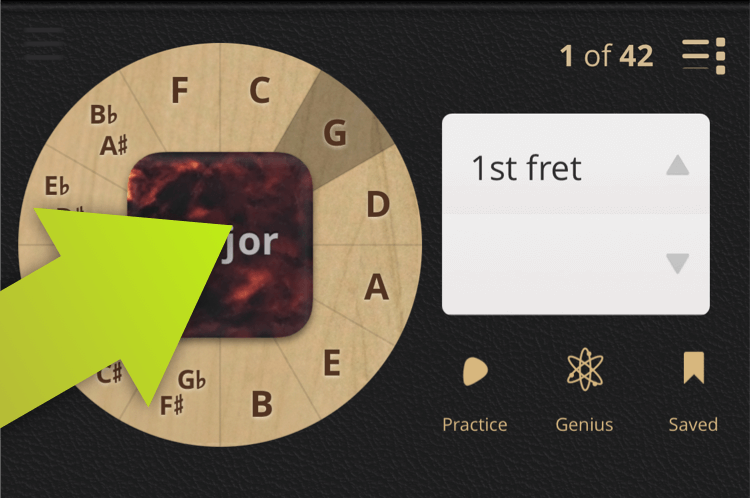 You can then scroll to select a new chord type, or tap the search field to quickly type it in.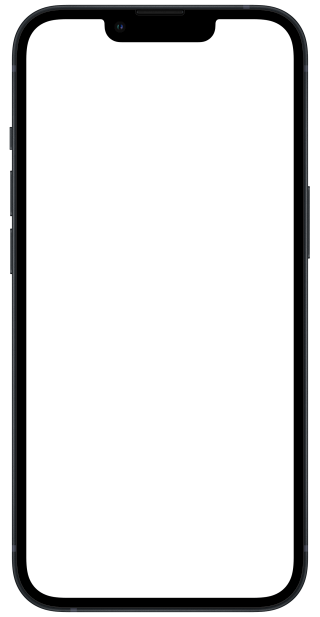 Looking for "slash chords", or want to quickly type in the name of just the chord you're looking for? Try using ChordBank's powerful search features instead.
More Tips