I have an older version of iOS. Can I still use ChordBank?
If your iPhone or iPad can't update to the latest version of iOS, don't worry: you should still be able to use ChordBank if you'd downloaded it previously.
Search for ChordBank on the App Store.
First, open the App Store on your iPhone or iPad, and search for ChordBank.
You might see a banner that indicates that the app requires a later version of iOS than the one you've got installed.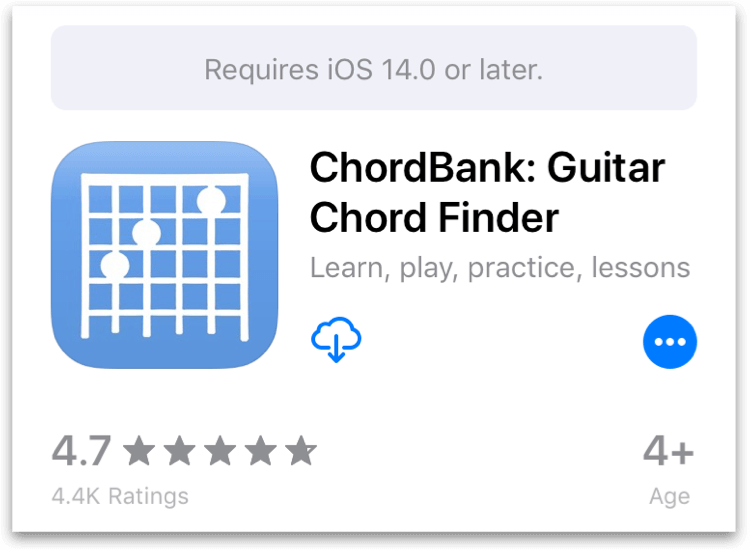 If you've downloaded the app previously, you should see a little cloud with an arrow coming out of it.
Tap the cloud button to download
Tap the little blue Cloud button

.
You should then see an alert, which will offer to download the latest version of ChordBank that works with your device.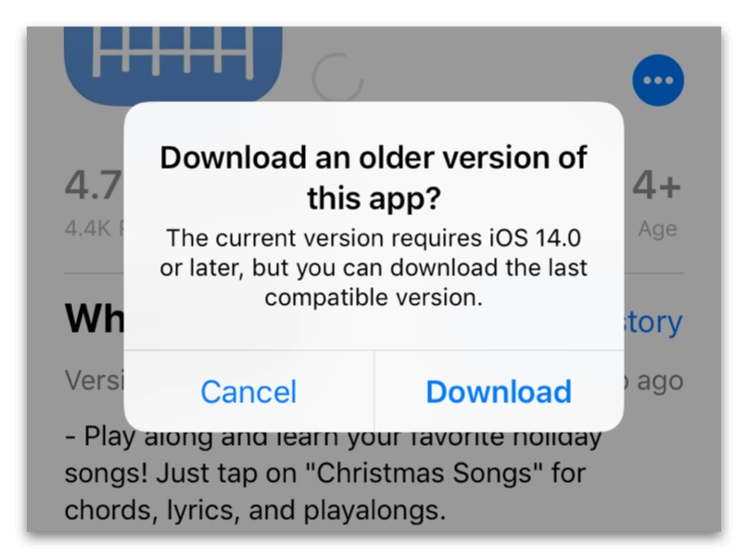 Tap Download. Once the app has completed installation, you should be able to use ChordBank as you did before.
Will my app continue to get updates?
Just like Apple's own apps, your vintage versions of iOS will run vintage versions of ChordBank. We do our best to keep supporting older versions of iOS, but to get the latest features, you'll need to use a device that supports iOS 14 or higher.