How to play and record short chord progressions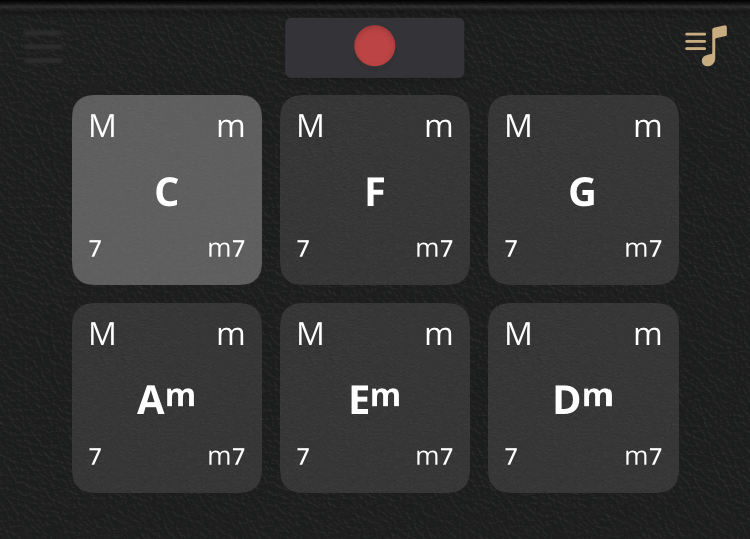 You can play and combine different chords quickly with ChordBank's recordings.
Choosing Chords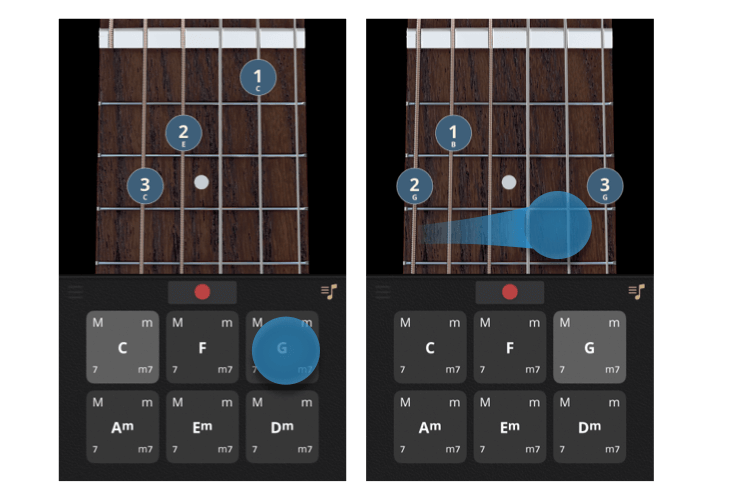 Tap the middle of any button to choose a chord. Then strum or tap the strings to play.
Tap or swipe to the corners to change the type of chord.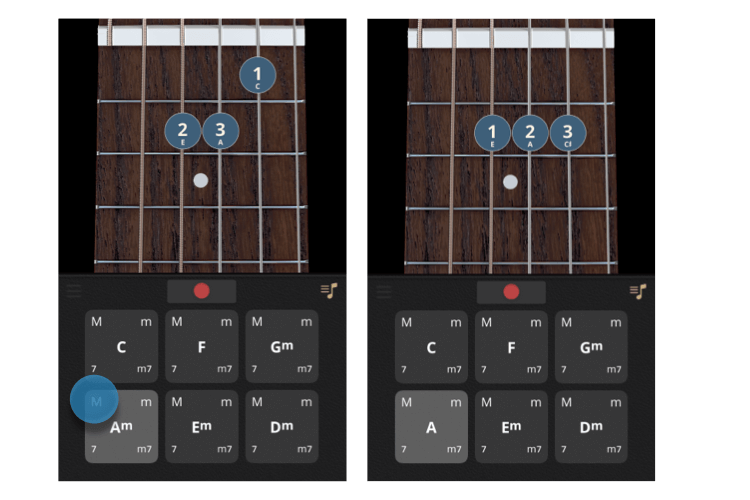 Customize chords & keys
Long-press the center of a button to change the key of the chord in that button.
Long-press any corner of a button to customize the type of chord swiping to that corner will create.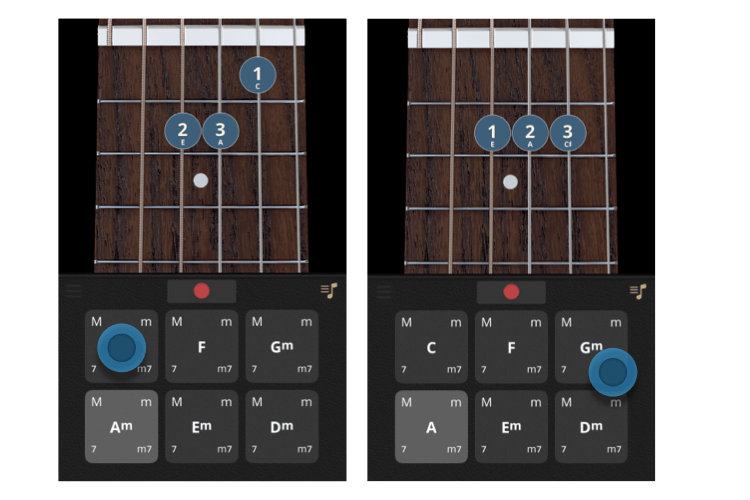 Recording
Tap the "record" button to start recording. ChordBank will remember your chord changes and strums.
Tap "stop" to complete.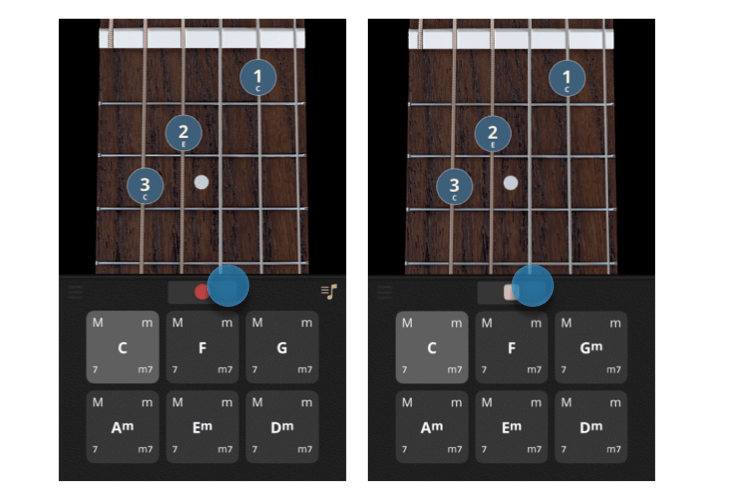 Once you've finished, a player will pop up to allow you to replay and edit.
Playing your recordings
Tap the song list button to view a list of your recordings.
You can also tap the "Your Songs" button in ChordBank's settings.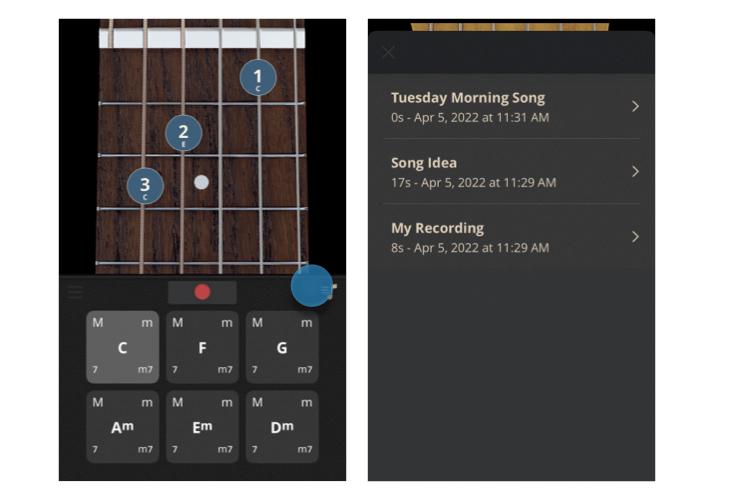 Press play to play your recording in a loop, adjusting tempo to your liking.
Editing recordings
Tap the "…" button to edit your recording's name, or delete it from your library.