How to Play Wish You Were Here by Pink Floyd on the guitar
We watched dozens of videos to find the lessons worth your time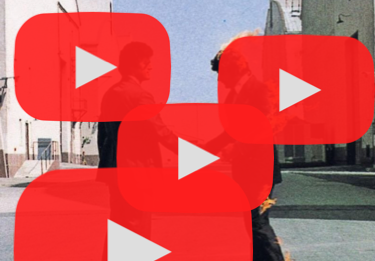 We looked through every lesson on YouTube that teaches you to play Wish You Were Here, by Pink Floyd. There were dozens of finalists, but here are the best ones we could find:
Pow Music
Pow Music includs a fancy split-screen, color-coded diagram in its videos, with playalong chord diagrams. It may be the best multi-window lesson format available.
Great sound quality, friendly instruction. Can't miss.
Alan Robinson
These videos must have taken Alan Robinson, aka Guitar Tutor Man, hours—it's a kind of low-fi, hi-fi deal, with onscreen Microsoft Paint-style overlays that show chord diagrams and strum patterns in real time.
Highly recommended.
Shutup & Play
Most of the time, there's no talking in Shutup & Play lessons—he just plays. But there's a pretty thorough walkthrough of the licks in this video from the prolific floating hands in this one. Worth a watch for intermediate players trying to nail every bend and slide.
Garret's Guitar Lessons
A gem of a video, buried deep down on YouTube, is Garret's walkthrough of the song that links the solo to the E Pentatonic and G Major scales.
Firmly embedded in the "dude stands in front of a sheet" genre, a great stepping stone for beginning intermediate players into scales.
Guitar Control
"I love this song. I actually covered it in my first band ever when I was like 12," John McClennen says in this video. This video would be great if for no other reason than the beautiful, sparkling tone coming out of McClennen's Guild 12-string, just like the original.
Not the best camera work, but McClennen makes up for it with a fine performance.
Guitar Control also has a second lesson, focused on the solo, that's also worth watching:
Marty Music
Marty's videos consistently make our roundups of the best on the internet, and for good reason—they sound good, they look good. Marty makes some of the highest quality guitar videos anywhere.
After Marty teaches you the beginning, he's got a nice video for the solo, too.