The best Grateful Dead guitar lessons taught by dead heads.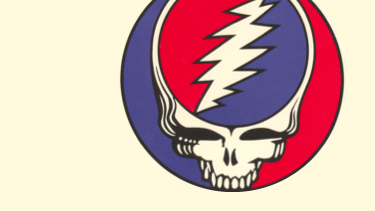 How do you know if your guitar teacher is a Dead Head?
They'll start the lesson with, "Well, in the '70s, they played it more like…"
Below, find some of the best fans and pros teach you to play the music they love.
Stich Method Guitar
Ian from Stich method guitar takes you through solos from Fire on The Mountain and Bertha.
And, for Tre fans, he's got some Phish videos, too.
Fire on the Mountain
Bertha
gratefulguitarlessons
Possibly the best regarded Grateful Dead teacher on the internet, Seth Fleischman walks you throug a free lesson for Eyes of the World.
Clayton Bonjean
What is more YouTube than a guy on his couch with a Telecaster?
Clayton really knows his stuff. Below, he'll show you how to play Franklins Tower, Turn on Your Love Light, and Sugaree, but be sure to check out the rest of his videos for more.
Franklins Tower
Turn on Your Love Light
Sugaree
Jerry's Guitar Techniques
Jonathan Russell takes an academic approach to Jerry's guitar licks.
Promised Land
Cumberland Blues
Lucas Arre
Just a kid in his bedroom with a Stratocaster and a tapestry. Making it happen.
Friend of the Devil
Althea
St. Stephen

Remember...
You can always look up any chords you don't know in ChordBank.
Tap here
to check it out on the app store.